LME ® Annapolis, Maryland
LME® headquarters is located in Annapolis, Maryland, approximately twenty miles south of Baltimore/Washington International Thurgood Marshall Airport (BWI) and 35 miles east of Ronald Reagan Washington National Airport (DCA). The company was founded in 1971 and is a privately held small business with primary North American Industry Classification System (NAICS) Code 541330 and Standard Industrial Classification (SIC) Code of 8711, Engineering Services. We have a secondary NAICS Code of 541712 and SIC Code of 8731, Commercial Physical and Biological Research. LME® is primarily an aerospace defense contractor with a focus on Aviation Life Support Equipment - also known as Aviation Life Support Systems.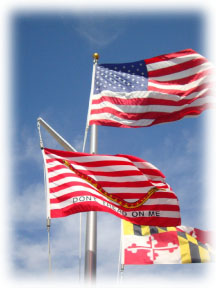 LME® has a superior staff of both junior and senior engineers, logisticians, and scientists; has an exemplary record of performance; and has an excellent reputation as a Logistics Management and Engineering firm.
The Annapolis office primarily supports Engineering Design and Systems Engineering, Acquisition and Sustainment Logistics and Program Management customer support functions. From this location we support operations at multiple military bases and customer sites. Additional support is provided to and by other LME® locations. This office also functions as a "parts reseller," supplying reconditioned or special purpose end items, parts, and tools - most recently to the Naval Test Pilot School and Homeland Security staging points.
Administrative operations are based at company headquarters in Maryland. All contract management, accounting, centralized purchasing, and various administrative activities are conducted by this facility.
---
Logistics Management Engineering, Inc.


1356 Cape Saint Claire Road
Annapolis, MD 21409 • 410.757.6319